How To Check Word Count On Google Docs For Desktop, Android, and iOS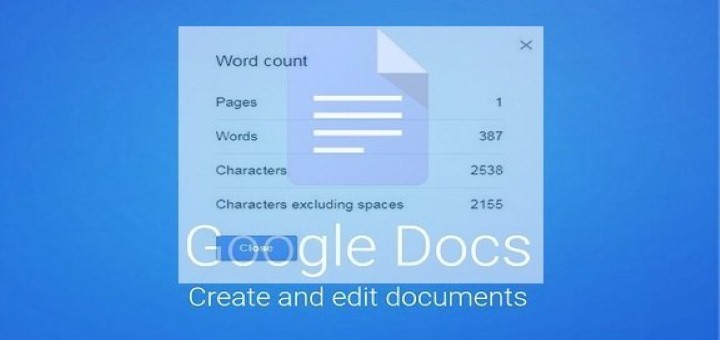 One thing I love about Microsoft Word is its real-time word count widget that immensely helps in keeping you under the word count limit. However, on Google Docs, the word count widget is hidden and you'll have to access it manually. It isn't nonintuitive, but you still need to know how to check word count on Google Docs.
Therefore in this post, I will show you how to view word count on Google Docs on your desktop, Android, or iOS device. Additionally, I'll also share a way to get a real-time word count widget on Google Docs.
How to check word count on Google Docs for desktop
On the desktop, there are two ways to see word count on Google Docs. You can either check it from the top menu bar or use a keyboard shortcut. Let's start with the menu bar option.
Here's how to access it:
From the top menu bar, click on the "Tools" menu.
Now select "Word count" from it.
A tiny window will open up to show document word count along with additional information such as pages, characters, and characters without spaces.
If you rather open word count window using a keyboard shortcut, there is a Google Docs keyboard shortcut as well:
Windows users can press Ctrl+Shift+C to open word count on Google Docs.
For Mac users, it's Command+Shift+C.
How to check word count on Google Docs Android/iOS app
The process to check word count on the Google Docs mobile app is same for both Android and iOS devices. I am going to demonstrate the process on an Android device, iPhone or iPad users should follow the same steps:
Tap on the three vertical dots menu at the top-right corner.
From here, tap on "Word count".
Word count will open up in the same panel, listing total words, characters and characters without spacing.
Get real-time word count widget on Google Docs
If word count limit really matters to you, then the manual word count checking method isn't very intuitive. Thankfully, like all your writing and productivity needs, Google Docs also has an add-on to get a word count widget (or sidebar, as a matter of fact). You can install Better Word Count Google Docs add-on and it will show total words and characters in real-time on the sidebar.
The add-on is also highly customizable. You can change counter size and color, exclude specific content, and include header/footer/footnotes content that even Google Docs word counter doesn't include.
Unfortunately, the add-on is only available on the desktop version of Google Docs. Android and iOS users will have to stick with the manual method for now.
Wrapping up
Honestly, it's really easy to find word count on Google Docs. However, if you are accustomed to the real-time word count widgets available in other editors, then the extra steps in Google Docs can be confusing. If you have any questions, share with us in the comments below.
Was this post helpful?
Let us know if you liked the post. That's the only way we can improve.