20 Android Apps For the Blind and Visually Impaired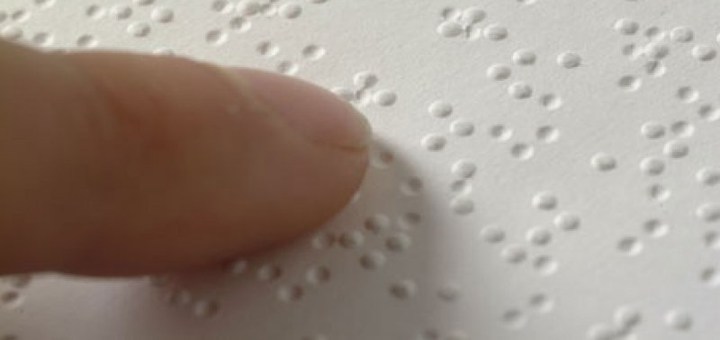 It is a general phenomenon unfortunately that it's our sight that decides the course of actions in our daily life. Honestly speaking, I can't assume to be a user of a phone without my eyesight.
For people with visual impairments to overcome the usual lacks that they face, there had to be the assistance of someone (sighted) earlier, while you were to maintain your normality. Depending on someone, I know, hurts all of us from the inside. However, where technology has claimed the responsibility of making our lives easier and simpler in every single task that we perform regularly, to my own surprise too, managing things for you is not an exception at all.
The inception of screen readers with Symbian phones by Nokia changed your lives years ago when for the first time, you started writing text messages by yourself, maintaining your confidentiality. With Talkback in the android operating system and Voiceover in IOS, you treated the earth which was full of wonders and surprises.
Using apps like WhatsApp, Facebook, Twitter, Instagram, Snapchat, and all other social media platforms along with different websites was not that much problematic. Seeing this, different app developers started developing apps, supporting your screen readers to make life comfortable and amazing for you. There are hundreds of them, but to facilitate you in the best way possible, I am listing down ten of the most useful.
This is one of the top-tier apps to enable you while move around. With TapTapSee by CloudSight Inc, you can avail the freedom of recognizing objects around you. Talkback of your phone, however, must be turned on while using the app. Just point your phone toward the object to take the snap, and it will speak the specifications of the object with the help of your talkback after having identified them through your camera. It can also identify already saved photos in your camera roll, while you also have the option of sharing the identification via text messages, emails, or social media.
Known for its generosity across the globe, the app has its users spread around to facilitate and to be facilitated. You have to install the app and create an account before starting to use it. All alone in a restaurant, or have hired a room somewhere; can't decide if you are wearing matching clothes, or you aren't able to read any bill or Wi-Fi password; the app will help you with its sighted volunteers available 24-7 for your service.
Just connect the call, and a sighted volunteer will be available to assist you on a video call. He/she will answer all of your queries through the rear camera of your phone.
As the name suggests, the app helps you identify the currency note you are holding in your hands. You don't have to have the internet connection available necessary while using the app surprisingly. Just press double-tap with your talkback to open it, point the currency note towards the phone, and it will tell you how many dollars, euros, or rupees you have at the moment within one second under normal conditions.
T01he app also has the ability to facilitate you in different languages according to your own choice. If you are an occupant of dark surroundings, or if you are using it at night; the app will take the help of the flashlight of your phone by design.
Accessible Weather (No Longer Available)
Designed by researchers at the Sonification Lab at Georgia Institute of Technology, the app helps you determine the weather conditions and forecasts through its magnificent interface accessible with your talkback. Through the app, you can have an accurate idea about the weather, whichever part of the world you are living in.
Eye Devices aims at improving the quality of life for visually challenged people by making them independent through its extraordinary features. With this app, you can navigate easily by identifying your surroundings and your current location by tapping on the "Where Am I" option.
It also helps you see the nearby object by its See Object mode. Moreover, if you happen to have any text, bill, newspaper, novel, or any other book read suggested by your friends or university teachers, it has a mode called Read Text. You can use it to read by making it face and take the picture of anything in front of you.
Magnify
Magnify by Appd Lab is of much help if you are a person with low vision. You may use it anywhere, be it a movie theater, or any restaurant, by enlarging the text on the screen of your phone. Your phone with its use becomes a magnifying glass with the flashlight on to read tiny prints. Not just for the visually impaired, the app also works for those who have to put glasses on while reading anything.
Braille
The introduction of screen readers on smartphones and Computers has somehow declined the use of braille reading and writing for visually challenged people. Students, however, are made to learn to use it in their earlier educational years, so that they can easily practice it if there is any need. The app aims to transcribe or emboss any text to braille, and braille text can also be converted back into standard text form by the app.
The app has been designed specifically for people who are color blind, and for those who want to know what it's actually like to be color blind. However, you can also use it if you are visually challenged, or have low vision. Use it exactly to know what color are you wearing, or does the color match your friend's, or for various other purposes that you come across in your daily life. Just point your phone toward anything, and it will tell you its color through its huge database of colors and color filters.
The app assists you with its smart features and navigation if you have low vision. By its usage, your phone works like a handheld magnifier, as it increases the font or size of the text, a picture of which you will be taken by it. It zooms everything that you want to read and increases the size of the object or the thing for you that you want to see plainly in your daily life.
The app is an alarm clock application, fully accessible for visually impaired people with their screen readers as it has been designed by Blind-Droid Apps, a project that creates apps, especially for visually impaired people. Set an alarm in accordance with your schedule, and you won't miss out on any happening of the day; be it an important meeting, or you have to wake up for your school/office. You can choose the appropriate alarm mode for your convenience with desired alarm signals. If you are forgetful about charging the battery of your phone, the app with its insisting power would keep reminding you of charging it as well.
5 More Apps for the Blind and Visually Impaired
The above 10 are definitely the best I could find on the Google Play Store. However, if any of those apps didn't work out for you — say due to an unsupported Android version — then below are 10 more apps for the blind and visually impaired that serve a similar purpose:1
RightHear – Blind and Visually Impaired Assistant
Ending thoughts
From my own experience, I've tried chronicling all the best apps that you can use to enhance your life. In a time when digitization has taken over everything, you too must take benefit out of things to enjoy the life that you've been given. Use all of these to make things easier for you, and don't forget to share your feedback below in the comments section.
Was this post helpful?
Let us know if you liked the post. That's the only way we can improve.