5 Book Reading Android Apps To Read and Manage Books For Free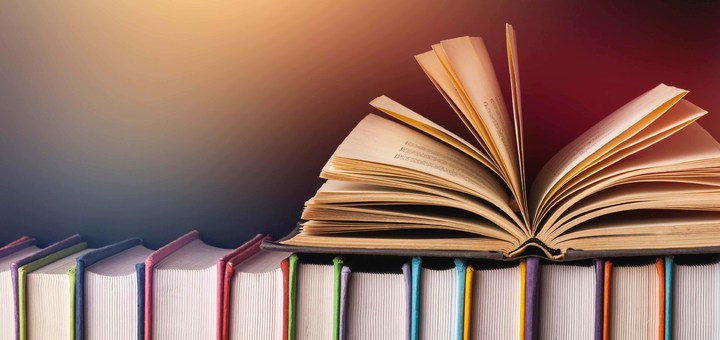 In the past, we used to have shelves and libraries at home, a large number of books which was a headache to organize many things, who believed it would be replaced by a small phone? And now, In the modern age today, where conventional books were replaced with E-books, which are very effective in terms of reading books. You don't need large space and related problems. This big step has minimized so many problems and now we don't have to walk for and look for a book.
If you are into reading books, then today I am going to introduce 5 Android apps that offer thousands of free books to read.
If you read books and stories and you want to explore more into books then check out this app it actually works like social media, where you can find any type of book, their ratings, and see what other people like about these books. You can post, save and add books to your watch-list in your profile and many other small features.
You can add notes and highlights and you can scan book covers to read the online reviews about the books.
Probably the simplest one to use, upon opening up you will get the vast genre of books in which you are interested, after selecting your favorite one you will get thousands of recommendations accordingly, works totally on your interests and you can post statuses and see reviews too. You can add 'watch later', follow people of similar interests, and much more.
It also awards you different badges for completing different tasks.
AnyBooks
It also has some similar features like a large verity of books on any topic you might like, in the news feed, you can have popular books series all time and top trending topics, it also customizes categories accordingly, plus you can search your book by author name and you can browse for more options. you can have a kind of virtual bookshelf in this app that allows you to keep books you have read or for future concerns.
It has different languages, so pick your language and enjoy reading books.
This is a must app for all the book readers because it not only offers a large number of books in every category but also a very deep variety on every interesting topic. You can search an item, see the ratings, create your own lists, take notes, highlight the phrases, bookmark, etc. You can also read academic-related books which can cover your assignments and projects and also magazines, documents, sheet music, audiobooks, and the latest news.
Kobo offers popular top 50 e-books around the world in the news feed which keeps updated from time to time. This app is very similar to the above apps but this one feature is 'audiobooks' which is not offered by many apps. And the rest features are pretty much the same as the above apps like book searching, shelf, your interests, bookmarks, etc.
It has another unique feature which is that it shows your statistics and analytics of reading per unit through which you can see in how many minutes you finish a page, paragraph, and a book.
Wrapping up
Scribd is a very useful app when it comes to a deep variety of books. There are many book-reading apps for Android but these five are the best ones and totally free. With these apps, books are just a click away from you. What do you feel about these book reading apps? Let us know in the comment section.
Was this post helpful?
Let us know if you liked the post. That's the only way we can improve.