Guide To Change Google Search Background on Desktop and Mobile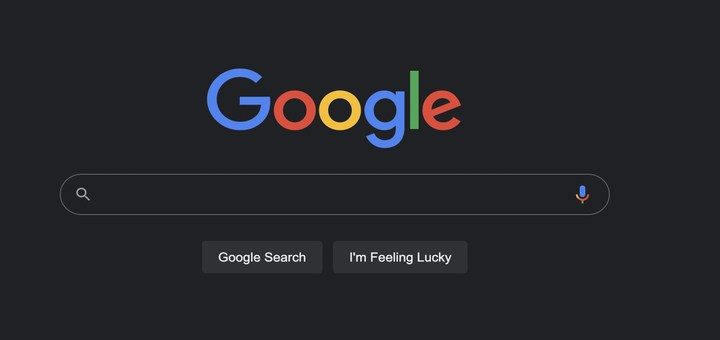 Google Search is the most used search engine in the world. It might be the most powerful search engine, but you must have noticed its background is quite simple. I mean it's literally just pure white color with Google logo and sometimes doodles, you can't get simpler than this.
Now, I am not judging you if you like the simplicity, but there are many people who would prefer a colorful background instead. If you are one of them, then you are at the right place. Today, I will show you how to change the Google Search background and replace it with more colorful themes or even your own custom photos.
How to change the Google Search background on the desktop?
First, let's start with bringing some color to Google Search on your desktop. Here are two methods through which you can change the looks of Google search background. 
Using Customize Function
If you just want to set a simple picture from Google's built-in library, internal storage of your PC, or a solid color, you should use this method. 
Log in to your Google account and open a new tab.
Look in the right bottom corner.
Tap on the Customize button.
Open any of the available collections of backgrounds.
Select any of them or click on Upload from desktop to use your desired image.
If you need a solid color, click on Color and Theme to get a list of colors.
After choosing your desired option, click on the Done button.
Congratulations! You have changed the Google search background of your account. 
Using Google Chrome Web store (Change Theme)
Sometimes, you might not be able to find your required background from the available collection. In such conditions, you should use this process in which you have to use Google Chrome for background replacement. 
Log in to your Google account.
Click on the three vertical dots menu at the top right corner and select Settings from it.
From the left vertical menu, tap on Appearance.
Now, click on Theme.
You will be directed to all themes available in the Chrome Web Store.
Look for your desired theme and hit the Add to Chrome button.
Review changes and repeat the process if you do not like the theme.
How to change the Google Search background on Android?
The mobile phone has become an important gadget in this time of the internet. If you are using your handy mobile device for using Google Search and want to change its background, keep reading. 
Unfortunately, you can't change the background of Google Search in Chrome for Android or in Google Assistant. However, you can use the Google Go app which is made for lower-end smartphones to search the web and allows you to change Google Search background.
Just download the Google Go app and follow the below steps:
Open Google Go and sign in to your account.
Tap on the Settings sign given in the upper right corner.
Now, look for Choose Wallpaper option and click on it.
Choose any picture from your mobile image library.
Click on the Set Wallpaper button.
Your selected image will be replaced within a second.
If you want to change the picture again, you first have to remove the previous wallpaper. For this, you have to follow these steps. 
Tap on the Settings sign.
Look for the Remove Wallpaper button.
Again select Choose Wallpaper to set your desired image in the Google Search background.
Final Verdict
I hope you have learned how to change your Google search background on your Desktop or Android with the above guide. I personally think Google's own library of images and themes is big enough that you won't have to upload images yourself. Although, if you want a bit of a personal touch, then you have the option to upload your own photo.
Was this post helpful?
Let us know if you liked the post. That's the only way we can improve.