Merge Multiple PDF Files Easily in Google Drive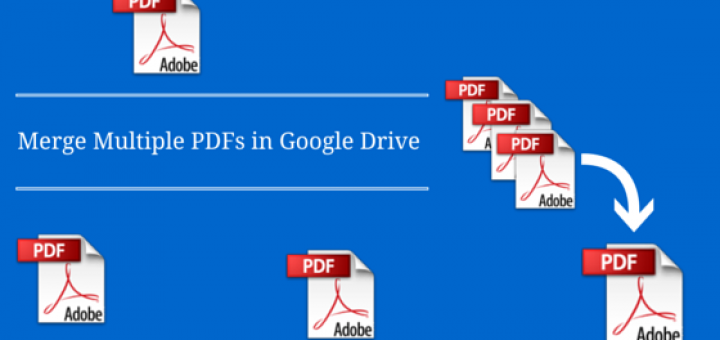 Running with too many PDFs becomes really difficult to classify and manage them. You have multiple PDFs that have informations on a particular subject. Categorizing them under one folder and sharing it is bit difficult as compared to merging all the PDFs into a single PDF. Doing so will make it easy for you to classify similar PDFs under a single topic thus carrying a single PDF.
How to merge PDF files into a Single PDF?
Adobe Acrobat Reader gives you the access to create, merge and export PDF files. Even though there are many PDF readers in the market, Adobe Reader is the official one. It is very easy to merge files in Adobe but the down point is you have to shell out $10 every month from your pocket to do so. Yes, Adobe is not free.
PDF Mergy, an online tool will help you merge PDF files without any cost. An easy to use tool, it allows you to merge different PDF files into a single one. Upload the files you want to merge, arrange them and merge it just in a single click.
Follow these steps to merge PDFs in PDF Mergy –
STEP 1: Go to https://pdfmerge.w69b.com to merge your PDFs. Upload your files or select from your Google Drive or simply drag and drop into the box provided.
STEP 2: Arrange the PDFs in the order accordingly how you want the files to be merged. Click 'Merge'.
STEP 3:After the files are merged, you can download it to your system or directly save it to your Drive.
Advantages of PDF Mergy –
Easy to use and user-friendly.
Merges multiple PDFs into single document at the same time.
Merging only takes couple of seconds even for larger files.
Arrange the order PDFs in the way to be merged.
No limits to the number of PDFs that can be merged.
Allows you to access PDFs in your Google Drive and your PC as well.
Download directly or save it in your Drive without any hassle.
Use this free tool to manage your PDFs in your Google Drive. Download the Chrome Extension for it here.
Was this post helpful?
Let us know if you liked the post. That's the only way we can improve.