Video Calling Becomes Easier With New Google Update
Google has been working on improving the user experience when it comes to Android smartphones. The company has constantly been innovating the way things work and their latest update brings in video calling integrated right into the dialer.
If you remember, Google introduced us to a new and improved Contacts app last week. In that update, they added action buttons below the caller image which would allow you to make video calls. With today's update, Google is integrating video calling right into the dialer.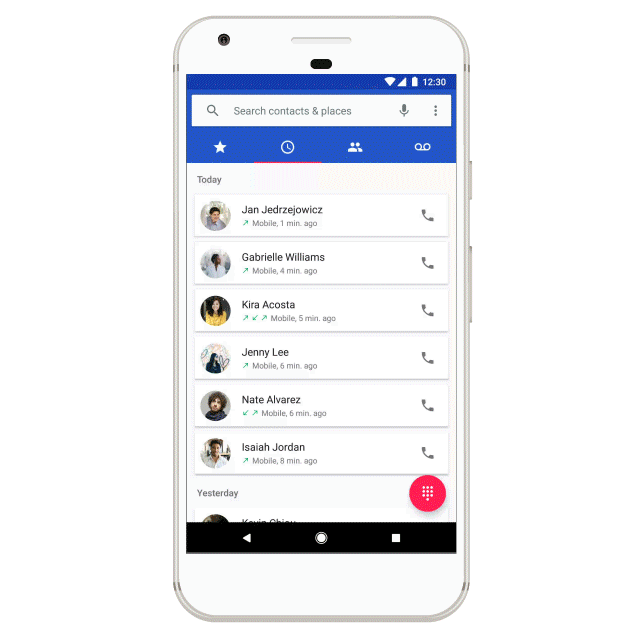 With this new Google update, you can simply tap on a previously dialed contact in the call log, and you'll get an option of a video call on the menu that drops below. Till now the three options that you'd get were – send a message, block/report spam, and call details. However, a fourth option will now be added to the top 'video calling'.
Video calling would only be possible if both the users are using ViLTE enabled carriers. If not, the video call would be made via Google Duo if both the people are there. Video calling is indeed getting quite a lot of attention and love from Google as the company plans to push the Google Duo app further.
So far, this video calling feature is only available on the first-generation Google Pixel users. However, Android One, Nexus and Pixel 2 users too are expected to get this over the next few days. Google says that they are also working on a feature that will allow users to convert their voice calls into video calls with a single tap.
Video calling is a really cool feature and with smartphone cameras as well as carrier strengths improving over time, it is expected to become pretty common soon. Google plans to introduce this video calling update to all Android users in the long run. Stay tuned with us for more updates on the same.
Was this post helpful?
Let us know if you liked the post. That's the only way we can improve.