Convert Gmail into RSS Reader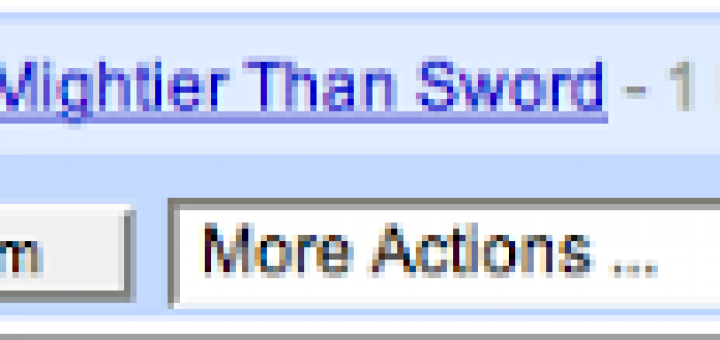 Gmail migrating to Google Reader
Confused ? How could Google's most innovative product undergo mutation and be Google Reader, a web-based RSS feed reader. A couple of days ago, Gmail official blog announced that now users can customize their web clips. Previously, the information displayed was random with no user control.
Gmail web clips display feeds, sponsored ads, news headlines, popular blog posts, and almost anything in RSS format. If you are active Gmail user then you must have noticed small headlines at the top of your inbox. I thought they were ads. Did I ever use them? No. Here is a handy way to grab your favorite RSS feed in Gmail.

Generally, these web clips by default display cooking tips, quote/word of the day, business news, weather and ads which are rarely of any use.
First you need to turn them off by going to 'Web Clips' tab under 'settings menu'. Now remove existing feeds by clicking the remove link (You can optionally leave out few interesting feed). Finally, to add your favorite feed, type it or copy/paste it in the 'Search by topic or URL' box, click Search, then click on 'Add' button to subscribe. When you have added all feeds, click 'My Clips' to return to your list of web clips.
Now, you can see posts of your favorite feeds above inbox. Click on the small blue arrow beside web clip to load a new feed. Clicking on the web click will result a new window/tab of that post feed. So, if you have small feed inventory customized web clips is sure shot advantageous over glitchy Google reader.
Was this post helpful?
Let us know if you liked the post. That's the only way we can improve.