3 Android Browsers With Extensions Support To Install Your Favorite Extensions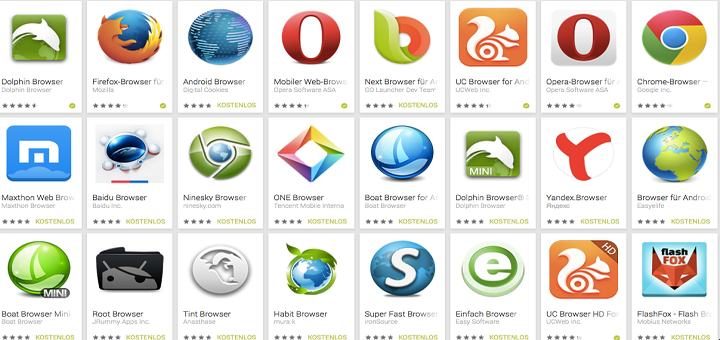 On desktop, almost all browsers support third-party extensions, either their own or borrowed from the Chrome web store. However, on Android phones, only a select few support extensions; not even Chrome for Android supports extensions. Not to blame browser developers, porting desktop extensions to mobile isn't an easy task. Either the browser developer will have to create new mobile-friendly extensions or convert desktop extensions which may not work properly.
Well, even though it's a bit difficult to get extensions on mobile, there are a handful of browsers that actually support extensions. They might have a limited catalog or extensions with limited functionality, but they will surely make your browsing experience better with vast customization options. Let's check out 3 Android browsers with extension support.
1. Kiwi Browser
I have previously written about how Kiwi Browser can help you run Chrome extension on Android, and it deserves a mention here as well. Kiwi Browser is a Chromium based browser that lets you download Chrome extensions from Chrome web store. Of course, not all the extensions will work properly, but most extensions work fine (at least in my experience).
Just tap on the main menu and select the "Extensions" option from it. You can then tap on "Google" to open up the Chrome web store desktop version to browse the extension. If you find an extension worth downloading, tap on the "Add to Chrome" button to install the extension in Kiwi Browser.
Kiwi Browser also comes with a bunch of other interesting features like ad blocker, tracking blocker, cryptojacking protection, dark mode, and much more. Best of all, it's open source too.
2. Firefox
Firefox also lets you install some of the popular extensions. Unfortunately, the number of Firefox Android supported extensions is very limited, but all of them work perfectly. Most extensions are privacy-focused, such as HTTPS Everywhere, Privacy Possum, and Decentraleyes, etc. You can tap on the "Add-ons" option in the Firefox main menu to see all the compatible extensions for your phone.
I am sure you already know Firefox is a privacy-focused browser, so its Android variant comes with the same privacy-respecting features. You can natively block trackers, quickly delete data stored, and fully customize Firefox's look. 
3. Yandex Browser
Yandex is another browser on Android that borrows extensions from the Chrome web store just like Kiwi Browser. To access the extensions, tap on "Settings" in the Yandex main menu and then tap on "Extension catalog" at the bottom. This will open the extensions list with 3 extensions already installed. You can tap on the "tune-frame" button at the bottom to search the Chrome web store and install extensions from there using the "Add to Chrome" button.
Yandex too comes with some interesting features like a built-in ad blocker, wallpapers, account sync, unknown WiFi protection, and much more. I personally really like its built-in reader mode that strips off all the unnecessary content and only shows text and related images, making reading web articles very easy.
Bonus
Apart from these 3 Android browsers with extension support, you can also use the default Samsung browser if you have a Samsung phone. The Samsung Internet browser also comes with some add-ons to get extra features, you might find your required extension there.
Ending thoughts
I will personally recommend you to give Kiwi browser a try as it's very lightweight and comes with all the required features. Although if your required extension is available on Firefox, then that would be best for you as all its extensions are tested for Android and Firefox is a reputable browser.
If you know any other good Android browser with extension support, do let us know in the comments below.
Was this post helpful?
Let us know if you liked the post. That's the only way we can improve.