Get free Latest UBUNTU CD
I cant believe it. They send me Ubuntu CD free straight from UK to India and telling you truly guys, Ubuntu really rocks. Though I am a big fan of Windows XP and its free in India (Almost everyone has a pirated copy) but learning something new has always been my passion.
I have been hearing a lot about Linux on Internet but never got my hands on it.Fortunately I came across a website that offers you Ubuntu completely for free.You can either Download it or order through postage.Though it took time, nearly two months but I got it for free.I just needed to register for support.
You can also get Ubuntu free from www.shipit.ubuntu.com
Many people said Linux is for geeks who required to know old scripting. It is already in the past. Now you can experience an operating system which can compete with Microsoft Windows for FREE ! It is Ubuntu and it so easy to configure and use. Not only that, the Ubuntu's core Philosophies are:
Every computer user should have the freedom to download, run, copy, distribute, study, share, change and improve their software for any purpose, without paying licensing fees.
Every computer user should be able to use their software in the language of their choice.
Every computer user should be given every opportunity to use software, even if they work under a disability.
Today, I have received my free copy of Ubuntu 7.10 (Gutsy Gibbon) which I have ordered from HERE 2 weeks ago.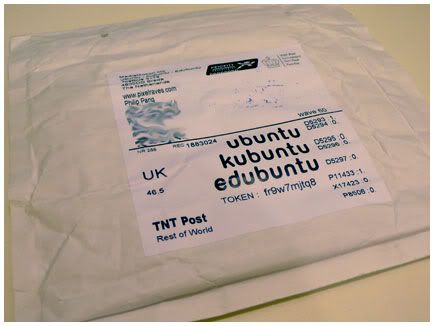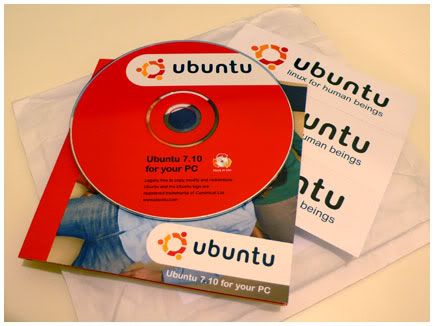 As with previous versions, Ubuntu ships as a "live CD," which allows you to boot from your CD drive and test Ubuntu without affecting your existing system. If you have decided to commit to Ubuntu, just click "Install." Then Ubuntu will lead you through the installation process and the entire installation process took me about 20 minutes on a pretty old system without monitor. (Pentium 3 550Mhz, 768MB RAM, 3 x 20GB HDD, NIC)