10 Google Meet Chrome Extensions To Optimize Your Experience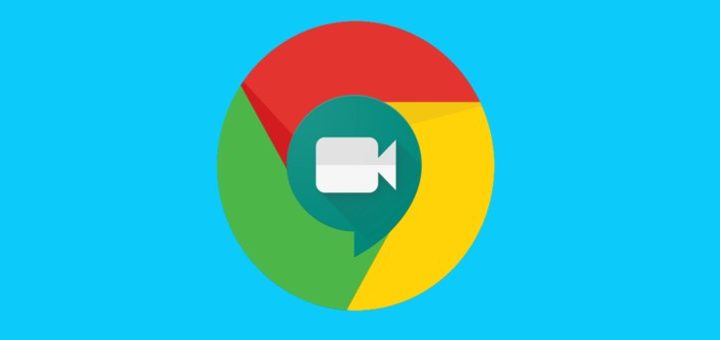 Google Meet is one of the most popular video conferencing services to quickly set up an online meeting. Although it's very feature-rich, it is definitely not perfect. Thankfully, many of the features that it's missing or not implemented according to your need can be added using Chrome extensions specifically made for Google Meet. If you are using Google Meet on your Chrome browser, then I know 10 extensions that you will surely find useful.
Whether you are a teacher, a team leader, or simply looking to interact with your customers, these extensions will definitely optimize your Google Meet experience.
1. Google Meet Plus
This is an all-in-one Chrome extension for Google Meet that offers tons of new features in a single package. Some of its features are catered towards teachers, but most of its features work fine for small to big teams. Some of its highlight features include the ability to easily mute, turn-off video display, change the background, do not disturb mode, automate actions, track attendance, share reactions, and much more.
Although its basic features are available for free, but to use all the advanced features; you'll have to get the pro subscription.
2. Virtual Backgrounds for Google Meet
A simple Chrome extension to change your background during the video session. If you don't want to show where you are during a video without having to turn-off video, this extension will fix it. There are over a dozen static backgrounds to choose from to use as your video background.
Install Virtual Backgrounds for Google Meet
3. Attendance for Google Meet
An extension that is almost necessary for teachers, but can work fine for a business team as well. This extension lets you quickly take attendance to keep track of who has joined the meeting and how didn't. It adds a button next to the chat to take attendance. It will also record how long a user stayed to make sure they stay for the required time.
Install Attendance for Google Meet
4. Visual Effects Google Meet
This is more of a fun Chrome extension to make your Google Meet meeting interesting. You can use this extension to add fun effects like fireworks or kitty ears on your face to make your meeting more lively. It may not work very well for serious business meetings or classes, but for fun meetings like children classes; it's definitely a useful extension.
Install Visual Effects Google Meet
5. Tactiq for Google Meet
No need to take notes anymore when you have Tactiq on your side. Tactiq takes advantage of the Google Meet captions feature to create transcriptions of your meetings and let you view them later. You can save the transcriptions in Google Docs and you can also highlight important parts in real-time.
Install Tactiq for Google Meet
6. Google Meet Easy Mute
This extension makes the muting process even easier than the default function by letting you mute calls right from the browser button. It mutes all calls inside a tab, and you can also configure it to mute the microphone by default. There is also an option to turn off the camera by default.
7. Google Meet Enhancement Suite
Another all-in-one extension to get dozens of optimizations features for Google Meet in one place. The extension has both free and paid features, including push to talk, auto-join, change the background, automate tasks, share emojis, bulk remove participants, mirror videos, and much more.
Install Google Meet Enhancement Suite
8. React for Google Meet
A simple Chrome extension to add reaction emojis to your Google Meet calls to quickly interact with the presenter without needing to be on a video call. The extension supports both emojis and Gifs for reactions and you can also use video filters to spice things up. Although everyone in the meeting must have this extension installed to be able to see the reactions.
9. Google Meet Call Timer
If it's important for you to keep track of how long your calls are on Google Meet, then this extension can help. This extension adds a timer on all your Google Meet calls for you to view how long they lasted. You can also add a timelimit on a call to make sure you don't overdo any call.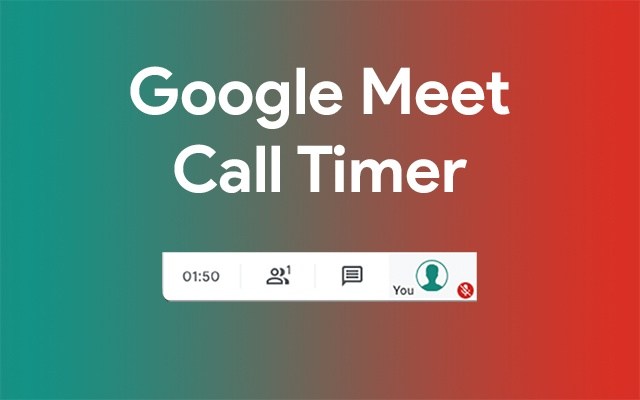 Install Google Meet Call Timer
10. Auto Admit for Google Meet
With this extension, you won't have to deal with any guest request to join the session. The extension automatically accepts requests of all the guests when you are in a Google Meet room so you won't have to stop and manually approve them.
Install Auto Admit for Google Meet
Wrapping up
In my opinion, the all-in-one extensions like Google Meet Plus and Google Meet Enhancement Suite is all you need to get most of the required features that you can't get in Google Meet; especially if you get a paid subscription. However, if you only need a specific feature, then you should go for a dedicated extension that will be lighter and possibly has the feature better implemented.
Let us know in the comments if you know other Google Meet extensions that are worth checking out.
Was this post helpful?
Let us know if you liked the post. That's the only way we can improve.