Remove YouTube Sidebar, Ads and Comments with this Simple Trick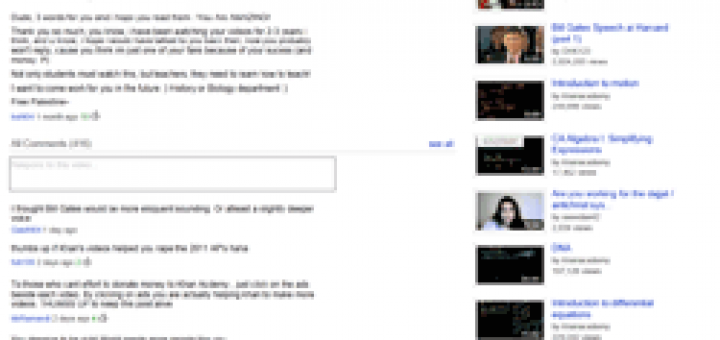 [For Web Presenters, Academicians, and Publishers]
Sidebar and comments are distractions as they draw apart audience mind from getting the crux of the video. In many scenarios, removing sidebar, advertisements and comments seem to be best option especially when you want viewers to focus on videos only. Situations in which you share YouTube links include presentations, web meetings, student notes, blog posts and teaching.
| | |
| --- | --- |
| | |
A normal YouTube page looks cluttered likes this. What we would like is browser window filled up with only with video like this.
Hiding comments and sidebar is very simple. You can link videos that play full-screen or fill all browser window space by inserting _popup keyword in the video URL link.
For example, if the YouTube link is http://www.youtube.com/watch?v=_OBlgSz8sSM
You will have to add _popup word after watch, so that the video opens in full screen without sidebar and comments section. That is, the new video URL is
http://www.youtube.com/watch_popup?v=_OBlgSz8sSM .
Another method is to replace " watch?v= " by " v/ ". So now, the link looks like – http://www.youtube.com/v/_OBlgSz8sSM but this approach does force auto-start the video.
These are very simple tricks to avoid distractions and to show only what you really want to the audience. Use them freely in your web presentations and notes.
Via Search Research Blog.
Was this post helpful?
Let us know if you liked the post. That's the only way we can improve.