Easiest Way to Identify Soundtrack in Any YouTube Video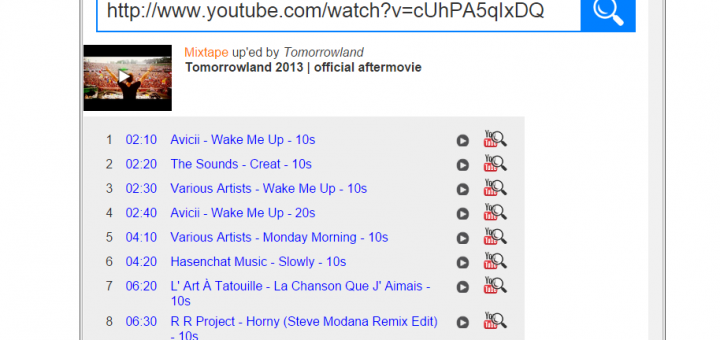 A lot of YouTube videos have great soundtracks in the background. Identifying them can get tedious if you don't have a good tool for that.
Usually, you might go for one the following way to find a soundtrack.
-Skimming through the comments hoping you would find a Samaritan mentioning the name.
-Googling the lyrics (which a lot of them don't have )
-Search for it on Shazam or Soundhound.
But that's a lot of work.
Rather than going through all that trouble, you can use 'Mooma.sh', a free tool to identify YouTube soundtracks. It has a comprehensive library of more than 7 million songs. You just have to copy paste the YouTube link in the search bar on the homepage and click "Moo!". Then depending on the length of the video, it will show you the list of the matched songs in the background. As a verification, it also offers the option to play the track on the result page itself.
Related: Best YouTube Extension You Will Ever Need
SoundHound
and
Shazam
are very popular music discovery mobile apps. However, if you are looking for something similar for desktop, try
Midomi.com
.
It can identify any song from your voice by just humming or singing.
Though it is very basic but has large sample collection and works flawlessly.
Mooma.sh also works for Vimeo and Daily Motion videos accurately, identifying songs correctly up to seconds interval.
After trying out a few popular tracks like "lean on" and few not-so-popular ones like spring waltz, it comes out that the engine works quite well but the library is still quite small, which we can hope to improve in the future. The efficiency is really appreciable. It was able to identify all the 8 tracks in a video we tested along with the timeline, which was quite impressive. Give it a try to identify soundtrack in any Youtube video – Mooma.sh.
Was this post helpful?
Let us know if you liked the post. That's the only way we can improve.