A Better Way to Customize YouTube Video Embeds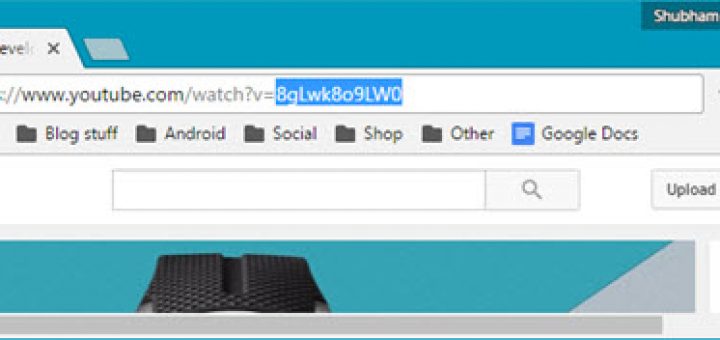 Inserting videos in articles and pages has become quite easy with the YouTube's embedded code. However, there are not much options to customize it. You may want to change the default resolution, theme or even the aspect ratio. So how does one do that without possessing an advanced knowledge of object embedding?
Sobolev Vladimir's easy-to-use versatile site lets you play around with a ton of settings you wouldn't have access to otherwise. The first thing you'll require to work with this is a particular video's unique code. The long string present after "v=" is what is needed here. Once you have that, head over to the tool.
Paste that code into the textbox located at the top left corner and tap anywhere else or press enter to reload player. Now, you can alter settings present on the left sidebar and as you modify them, the embed code on the bottom of video will get changed accordingly.
Embedded Player Customization Settings
The first drop-down lets you select between different video players from AS3 flash to HTML5 which is the current standard player. HTML5 is recommended unless you want to code your own play/pause buttons and other flash controls.
Next, you can specify whether to different elements including closed captions, autoplay ( not recommended ) and controls' menu. Do note that some functions will be different if you select "AS2" specification.
Changing how the video control bar and progress bar is also possible here with the visibility section. Although, progress bar tunings won't be available if you uncheck controls. Additionally, it lets you use the Javascript API and can disable YouTube's keyboard shortcuts while playing.
Moving on, you can set the standard quality and choose to show annotations, logo and looping capabilities. Origin and playlist settings are also available if you want to present the viewer with some related follow-up videos.
Finally, there are some more modifications including player height and width, themes, aspect ratio along with starting and ending times if you want to more intact with what the viewer needs to watch. Once you're done, copy the link below to place wherever you want.
"YouTube Embed Player Customizer" definitely makes implanting videos more professional and precise. Given how limited the official options are, this is a great application to bookmark. We hope Google includes at least some of these in the near future.
Was this post helpful?
Let us know if you liked the post. That's the only way we can improve.