Google Search and Google Maps Now Show Restaurant Wait Times
Don't you just hate it when you are made to stand in line at a restaurant while you're hungry? It's one of the worst feelings ever. Sometimes the wait can be so long that entire Seinfeld episodes can be shot, just on that! However, Google now has an innovative solution for you. Google Search and (soon) Google Maps will show restaurant wait times!
Thanks to this new feature, you can now make use of Google Maps to decide which restaurants to head to and which ones to avoid. This is a particularly useful feature if you're running short on time and need to grab a quick bite.
Google has been improving a number of features when it comes to restaurants and other similar places of interest. In the past, Google had introduced a feature which tells you which is the time most people frequent that place and how long they usually tend to stay there. If you are someone who loves crowds, you can go at a popular time. If you'd rather want peace, you can go on a day when less people visit it, as per the Google Data.
Google claims that this Google Search and Google Maps feature helps users check the wait time in over a million walk-in restaurants across the world.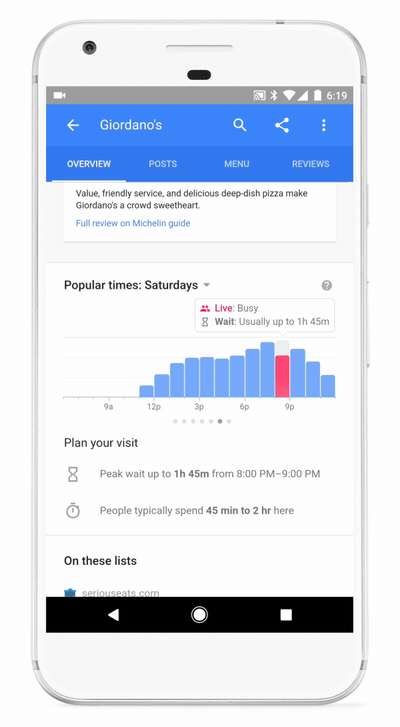 How To Check The Restaurant Wait Time?
Search for the restaurant you want to eat at
Open the business listing for the restaurant (visible on the left side on Google Maps window)
Tap on any hour bar and you'll see the estimated wait time.
However, this is to be kept in mind that this is not a representation of real-time data, but an aggregated data based on historical estimates. You can also explore the expected wait times at different hours of the day on different days so you can plan accordingly! The feature is expected to reach all the users in the weeks to follow.
Source: Google