Google Publishes Observations From Over A Billion Drawings on Quick, Draw!
Google's Quick, Draw! game was launched late last year and has since kept their AI guessing on what we are drawing. Google published a report today, detailing that over a billion drawings have now been drawn on Quick, Draw! Here's a quick look at some observations from the same –
Since it's winter, here's a look at some snowflakes. Over 2.9 Million snowflakes have been drawn by people so far.

Some interesting country and culture specific observations too, were made. Here's a look at some averaged drawings:
How people draw stars: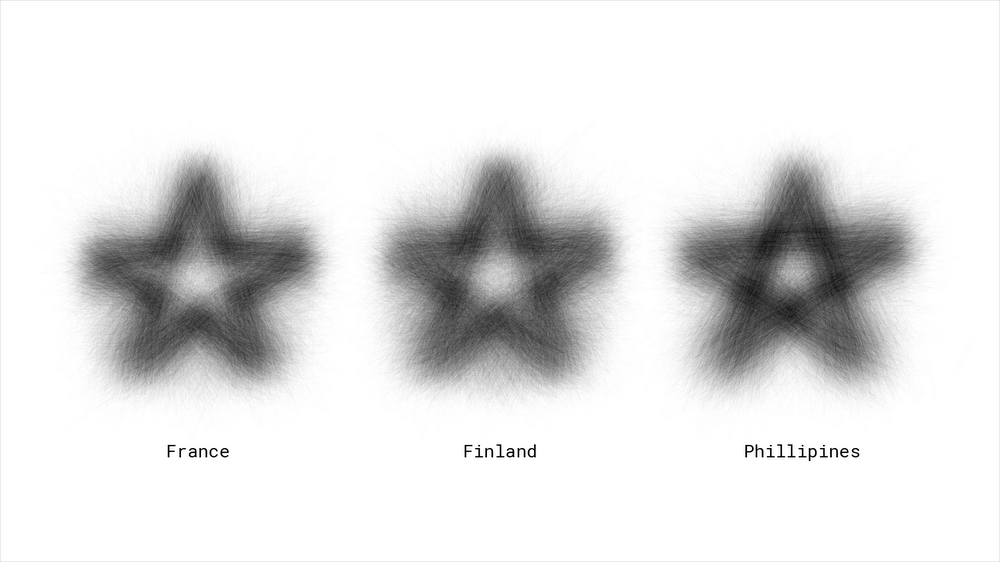 Google also talks about faces and how different people draw faces.
Some faces have eyebrows:

some faces have ears

some faces even have the luxury of hair!

Most important of it is – while we all draw faces differently, an overwhelming majority of faces on quick, draw! are smiling.