Gmail Delegation – Share Your Gmail Account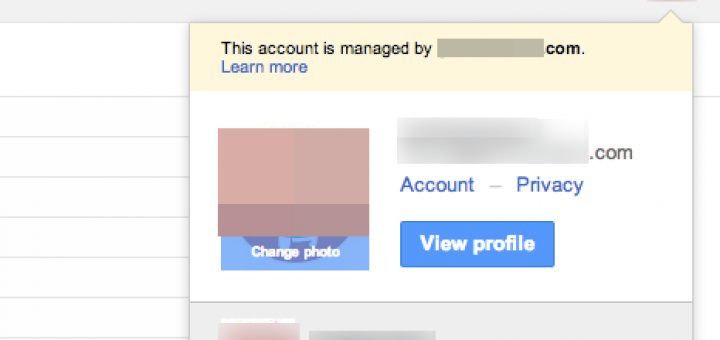 Gmail provides a very nifty feature to delegate your emails to any chosen person. This appointed representative of your account can read, reply and delete incoming mails on your behalf. Such third party email delegation without sharing password is mostly used in businesses but you can also use it in your personal use.
For example, I have delegated my gmail with my spouse who now has access to bills and subscriptions and can reply to family mails.
Setting up Gmail Delegation:
Step 1: Go to Gmail Settings and then to Accounts and Imports tab.
Step 2: Look for 'Grant access to your account' setting and click the Add another account link.
Step 3: Enter the email address of the person to whom you want to delegate this account.
Step 4: The delegate will receive the confirmation mail. After accepting the confirmation, the delegate can select your account anytime from their gmail account.
The delegate now can read, reply, forward and delete any of the mails that you receive. They can also compose new mails on your behalf and your entire contact list will be available to them.
Note that the delegated mails will show "sent by" in addition to the "from" address. Unfortunately, you cannot remove sent by tag but you can use option "Send mail as" which will hide the delegation's address. If you use both the options, you can delegate as well as make it look like you have send it.
How to Remove Delegation from Gmail Account:
Just head over to Gmail settings > Accounts and Imports tab and click on delete link of the delegated account.
Difference Between Adding Account, Send mail as, Forwarding and Granting Access
With Gmail your account is like a folder which you can use in variety of ways:
Adding Account: Using different account with no connection but available in same interface. Contacts, Drive files, Calendar entries remain separated.
Send Mail As: Giving access ONLY to send mail with that account. Only the email address is shared between accounts so you can reply from different email addresses.
Forwarding: Automatic forwarding of incoming mails to specific account. You can forward everything or create a rule to forward only specific mails.
Granting Access: Sharing contacts and mails in between 2 accounts. Effectively, you are delegating one account to other. Drive files are not shared.
Hoping you will use it to reduce the email overload. Happy Delegating!
Related: Change From Address in Gmail
Was this post helpful?
Let us know if you liked the post. That's the only way we can improve.