Plan Routes, Add Multiple Stops & Create Efficient Routes Using Circuit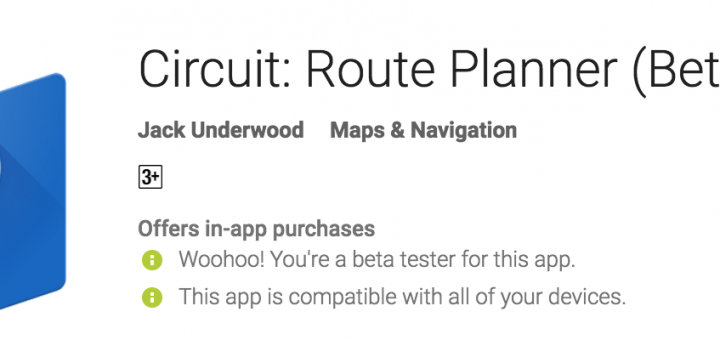 Planning a road trip to a destination you've never been to before? Circuit is an Android app which lets users enter all the stops from the itinerary so that it can plan routes, add multiple stops and create the most efficient route to saves on gas. It was featured in Google's Design Snippets series months ago to demonstrate how an app can tackle a tricky idea without oversimplifying the user interface.
Create The Most Efficient Routes Using Circuit
If you're thinking- doesn't Google already let users add stops in its Maps application- you'd be partially right. Unfortunately, while Google Maps lets users enter multiple stops & rearrange themmanually it doesn't calculate the most efficient route. Circuit, on the other hand, generously lets free users add up to 150 stops.
For more business-oriented customers who manage shipping and other transportation services, the app offers an in-app purchase to removes the 150 stop limit for Rs. 690 per month which is decent considering the amount they'll save on gas and driver costs. The phrase "simple without being simplistic" fits this app aptly since the user interface looks simple but still manages to implement a lot of useful features. Upon the first launch, connect the app to Google to keep all the data and routes synced up.
RELATED: Best Offline Maps App for Smartphones – OpenStreetMap Maps.me
Using Circuit: Route Planner
Step 1: Press the Edit icon below the map.
Step 2: This will prompt a search window where the destinations will go in. From the search results, tap to add it as a stop.
Step 3: Once multiple stops have been added, press Done. The app will generate an efficient route by factoring in data from Google Maps
Step 4: To initiate navigation, press the Navigate to first stop button. The navigation will be done from Google Maps where it will automatically change destinations one by one.
The app features more inviting features like:
Ability to prioritise stops manually, route will adapt accordingly
Import and Export routes and stop data
Clearing just the finished stops
Changing the currency
Distance units between metric (km) and imperial (miles)
Factor in average stop time
Change mileage of vehicle, price of fuel & driver's hourly wage
So if you're ever wondering how to go about seeing so many landmarks in a city, you can rest assured that this app can handle anything you throw at it.
RELATED: A Better Service to Track Packages And Shipments Than Google's
Was this post helpful?
Let us know if you liked the post. That's the only way we can improve.